COVID-19 at UCLA
This page was retired after UCLA improved its dashboard.
Here is a graph of the number of confirmed cases of COVID-19 among the UCLA campus community. It includes only people who have been confirmed by medical professionals to have COVID-19 and have reported their diagnoses to UCLA.
2020-03-11: Transition to online instruction
2020-03-20: Winter quarter ends
2020-03-21: On-campus operations suspended
2020-03-25: Spring quarter begins (online)
2020-06-08: Onsite research resumes (10-25% density)
2020-06-12: Spring quarter ends
2020-06-22: Summer session begins (online)
2020-09-11: Summer session ends
2020-09-28: Fall quarter begins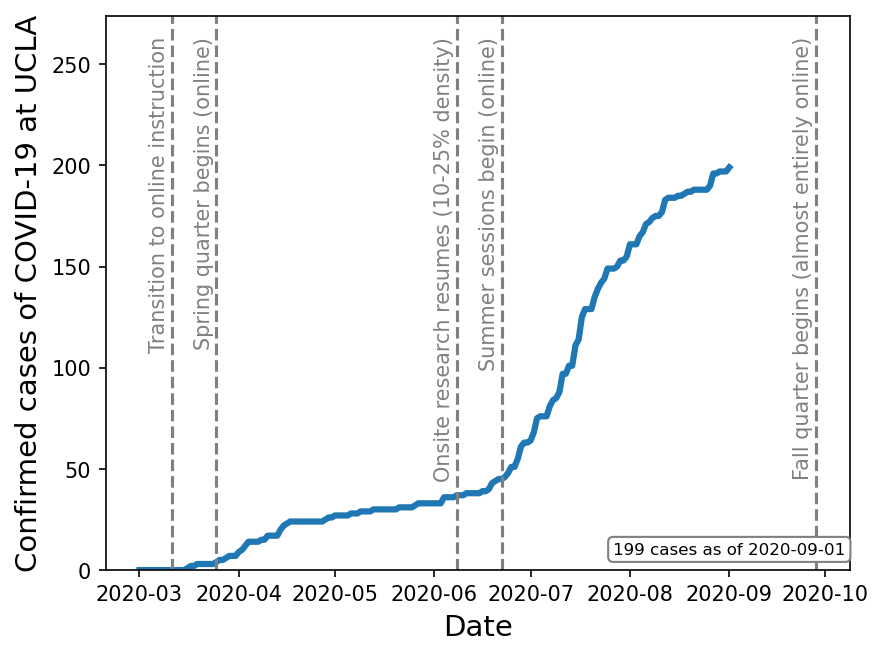 Source: https://ucla.in/cases. There appears to be a discrepancy of 3 in the total number of cases.